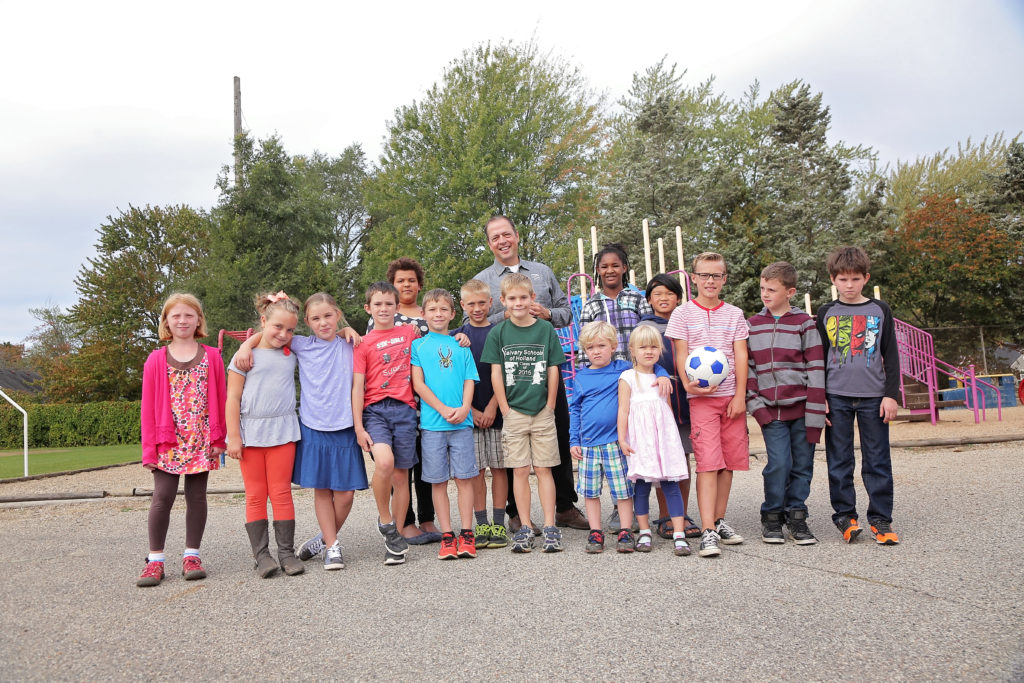 Calvary Schools of Holland are committed to building Christian character and to developing servant leadership in their students within the context of a quality education.
To be the benchmark in delivering education excellence, within a biblical family atmosphere.
Embracing Kingdom Values – Calvary Schools of Holland teaches the Word of God as the only determinant of one's faith, the compass for one's direction, the basis for one's choices, the standard for one's daily life practice, and the source of one's values. Through understanding and embracing Kingdom values, students learn to judge between those things that have eternal or temporal worth, and to give first priority accordingly.
Developing Christian Character – Christian character is developed at Calvary Schools of Holland through consistent communication of the character of God, the life of Christ and the enabling power of the Holy Spirit. Students are assisted in the development of God-honoring habits of attitude, thought and action, affirmed in their exercise of the same and corrected when and where such character is not demonstrated.
Modeling Spiritual Maturity – The adult staff of Calvary Schools of Holland provides opportunity for students to observe and to emulate relationships that demonstrate love, and nurture in the fulfillment of staff responsibility to the education of students, servanthood, and mutual support in the communication and cooperation between parents and staff.
Integrating Faith and Academics – Through both its choice of texts and the presentation of subject matter by teachers, Calvary Schools of Holland helps children see that the Creator of the universe is the Keeper of all truth from which we discover and build bodies of knowledge. Faith is neither inferior to fact nor in opposition to it. Rather it provides opportunity for the acknowledgment of God's awesomeness and the expression of gratitude for His orderly design of the world and His sovereignty over all.
Holding a Standard of Excellence – Calvary Schools of Holland holds to standards of excellence in academics, in sports, in music, and in all other activities through which students have opportunity to learn, to build on their learning, and to share their learning with others as individuals or groups. The school's dress code,  selection of organizational memberships, educational program development and choices reflect institutional preferences, which provide a wholesome and balanced education.